Puree Belt Drying Equipment solve the problem of how to deal with soup after main ingredient are packed under vacuum.
After years of research and testing, our company has produced this equipment which can dry the thick soup into the state that the customer wants.
And because of the vacuum and low temperature state, the characteristics, nutrition and sterility of the materials are guaranteed. It is a good choice for our customers.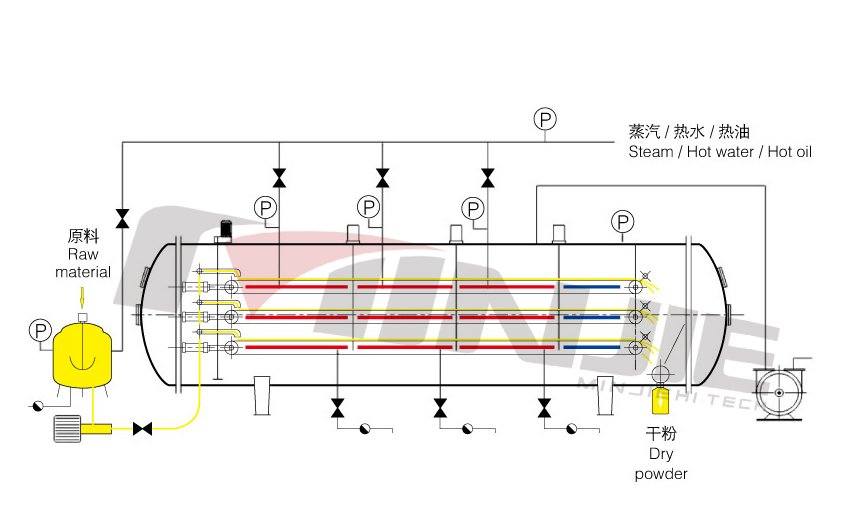 Puree Belt Drying Equipment working theory:
Low temperature vacuum belt dryer for liquid can realize continuous load and unload, the liquid raw materials will be pumped into the vessel and then evenly distributed onto the belts, the moisture will be sublimated at decreased boiling point under vacuum.
The belts run at uniform speed above the heating plate, the heating media can be steam, hot water or electric, etc. The temperature decreases from front to end, which can be set as per actual needs.
There is vacuum crusher at the end to products in different mesh, and the powder can be automatically packed by downstream process.
Puree Belt Drying Equipment Specifications: