At the beginning of the Year of the Ox, the workshop of Shanghai Minjie Machinery Co., Ltd. pass the good news that the production task of herbal extract vacuum belt dryer successfully completed. All the equipment is ready for delivery. On March 4, 2021, a big truck will safely drive to Hefei.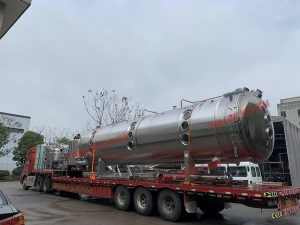 This is the second vacuum belt dryer purchased by this user. In December 2015, the group purchased 5 ultra-low temperature vacuum concentrators, and this time purchased our herbal extract vacuum dryer. This is the customer's recognition of the equipment quality of our Shanghai Minjie Machinery Co., Ltd., and it is also the pride of our Minjie team!
The equipment has 6 layers of conveyor belts, and the raw materials will be pumped into the container and evenly distributed on the conveyor belt under vacuum conditions. Through evaporation, drying, and cooling, the product is finally crushed into different particle sizes or powder under vacuum conditions, and then can be automatically packaged or transited to subsequent processes. The temperature can be adjusted according to the characteristics of the material, the whole process is automated, and only 1-2 people are required to operate it.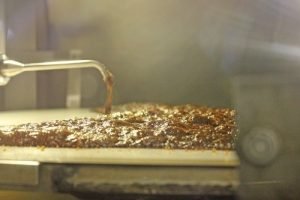 The vacuum belt dryer for herbal extract can be used in the industries of food, chemical and others while being used in the pharmaceutical and biological. The whole process is in a vacuum and low temperature state, and the color, solubility, and physical properties of the product after drying are incomparable with other equipment's effect.