From December 16th to 18th, the 15th World Pharmaceutical Machinery, Packaging Equipment and Materials Exhibition (P-MEC China 2020) was held at Shanghai New International Expo Center. Shanghai Minjie Pharmaceutical Machinery Co., Ltd. also participated in the exhibition with low-temperature concentration and drying equipment.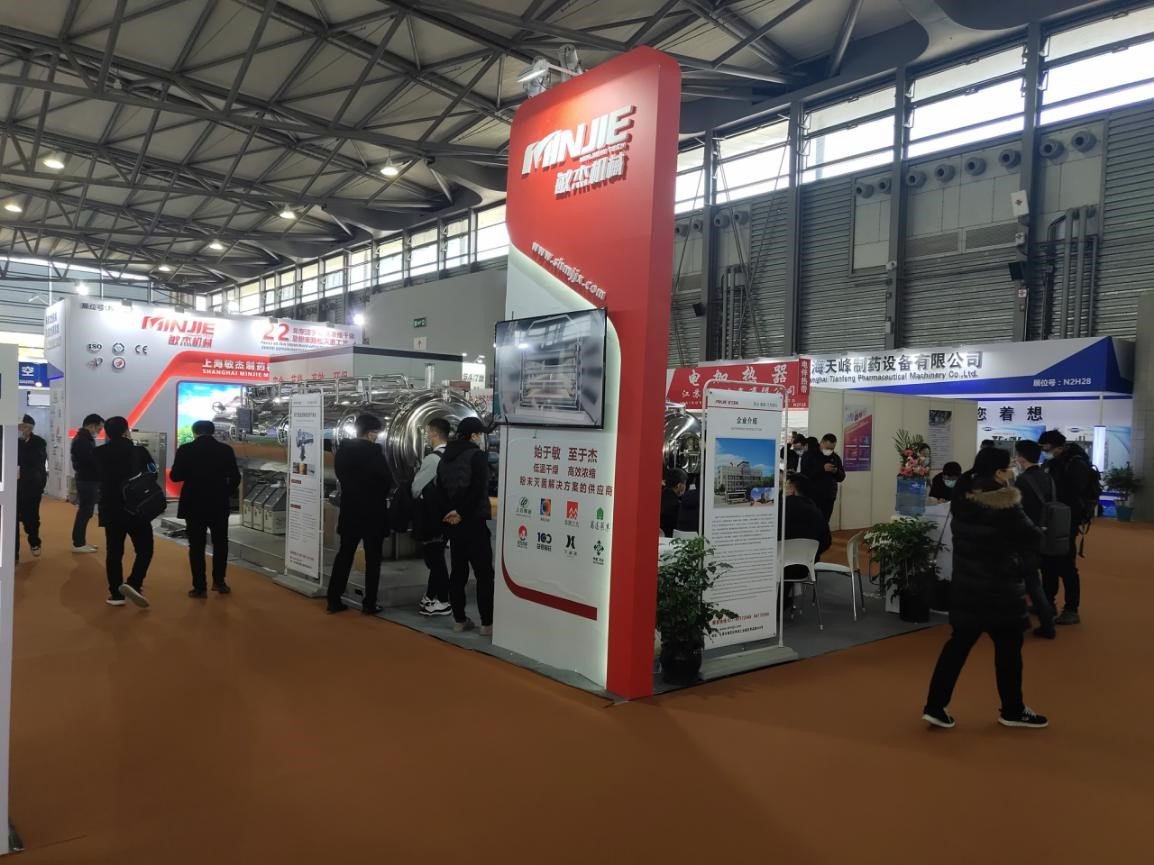 As an important manufacturer in the vacuum drying industry, the low-temperature concentration drying equipment exhibited by our Shanghai Minjie includes vacuum cryogenic liquid continuous dryers, vacuum cryogenic solid continuous dryers, and the high-efficiency energy-saving concentrators we have developed in recent years and are welcomed by our customers .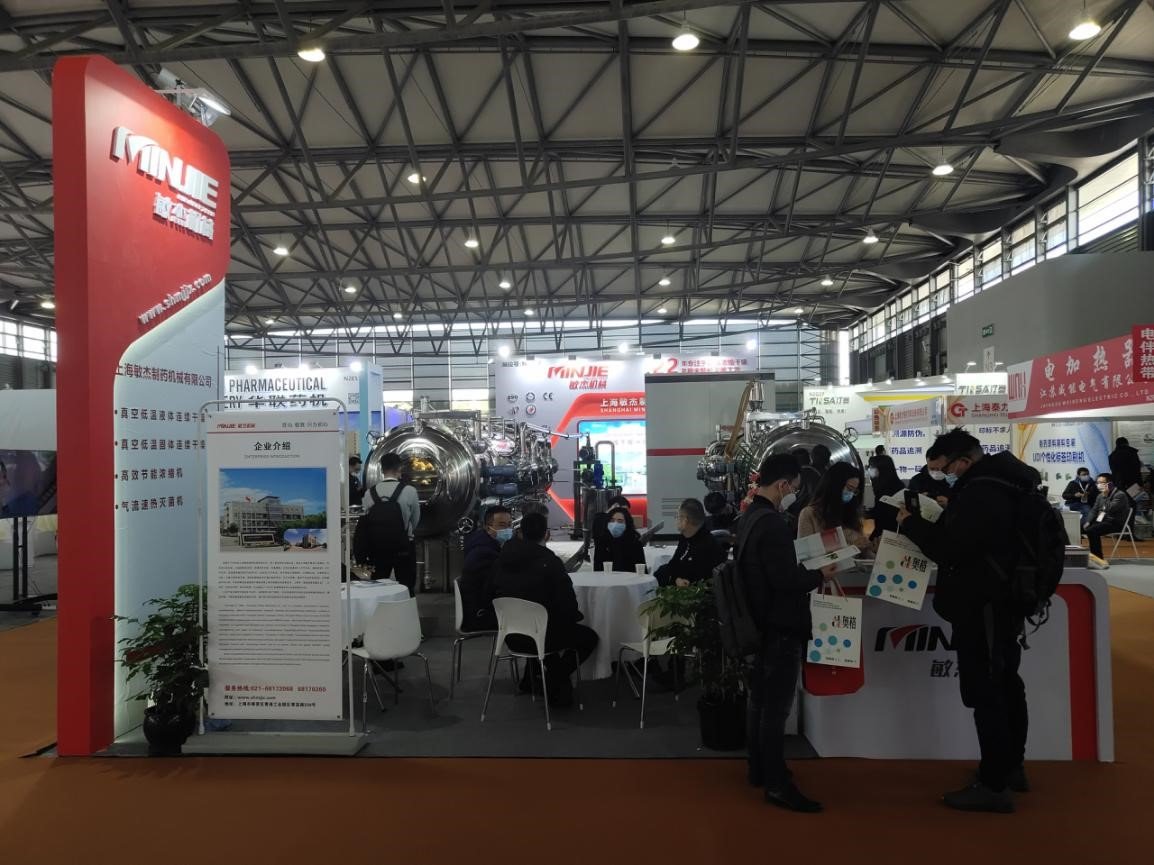 Shanghai Minjie booth N2F27 is crowded with people, guests are like clouds, wonderful, intensive consultation with major customers, strategic cooperation signing, etc. Shanghai Minjie shines on this three-day stage. The caring and thoughtful customer reception, creating a homely exhibition experience, won widespread praise. Explode the stage of 2020P-MEC with other exhibitors.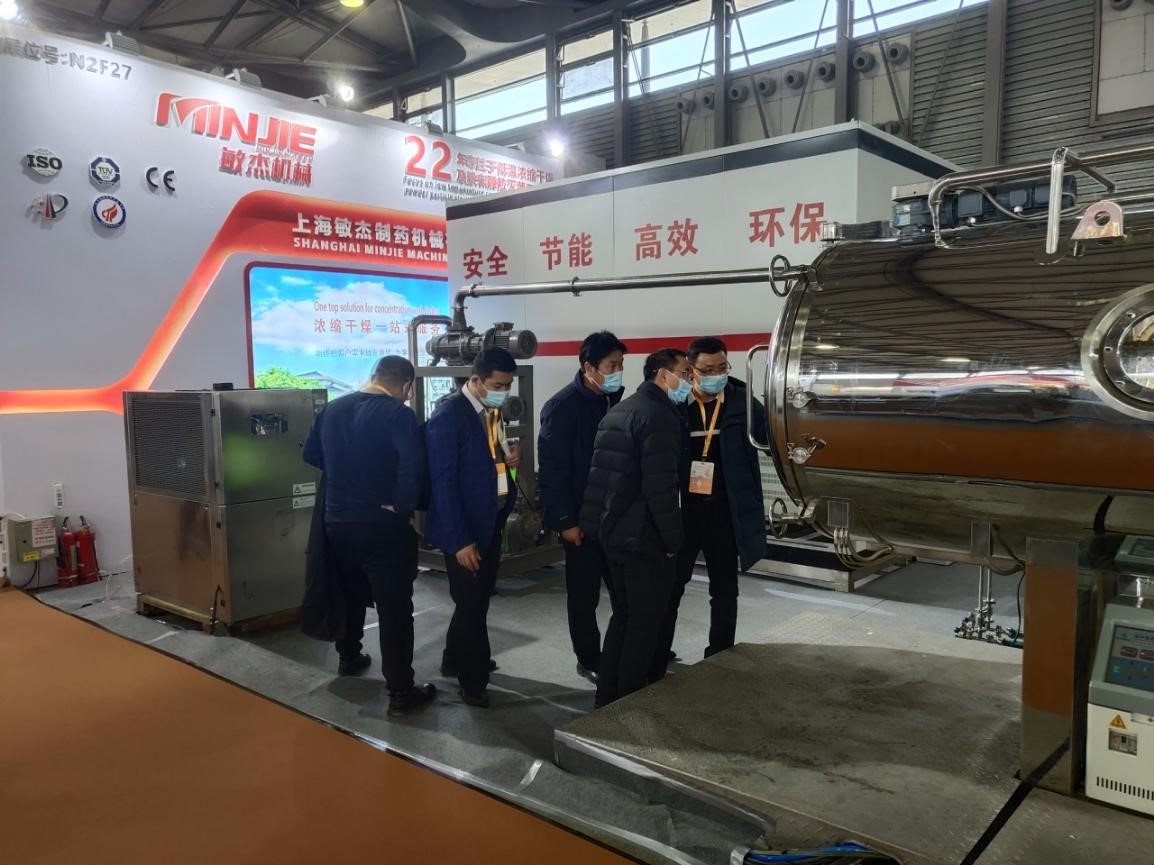 The P-MEC exhibition under the epidemic situation can still attract many powerful companies to participate in the exhibition, which is closely related to the high prosperity of China's pharmaceutical equipment industry. Since the beginning of this year, many industries have been greatly impacted by the epidemic. Shanghai Minjie has also experienced this "difficult time", focusing on epidemic prevention and control on the one hand, and strengthening production, operation, and efficient and rapid resumption of work and production on the other, which has effectively guaranteed market supply demand; Layout in advance, multi-pronged, integrated top and bottom, overcoming difficulties together, focusing on the present and focusing on customers, with solid accumulation, we have achieved steady and progressive results.