From October 26th to 27th, 2020, the vacuum belt dryer produced by Shanghai Minjie Machinery once again made a great contribution to the fine chemical industry. On the 26th, five sets of MJY180-8 vacuum low-temperature continuous dryers were dispatched to Huzhou, Zhejiang.
These equipment will be used for the concentration and drying of high molecular polymers, polyvinylpyrrolidone K90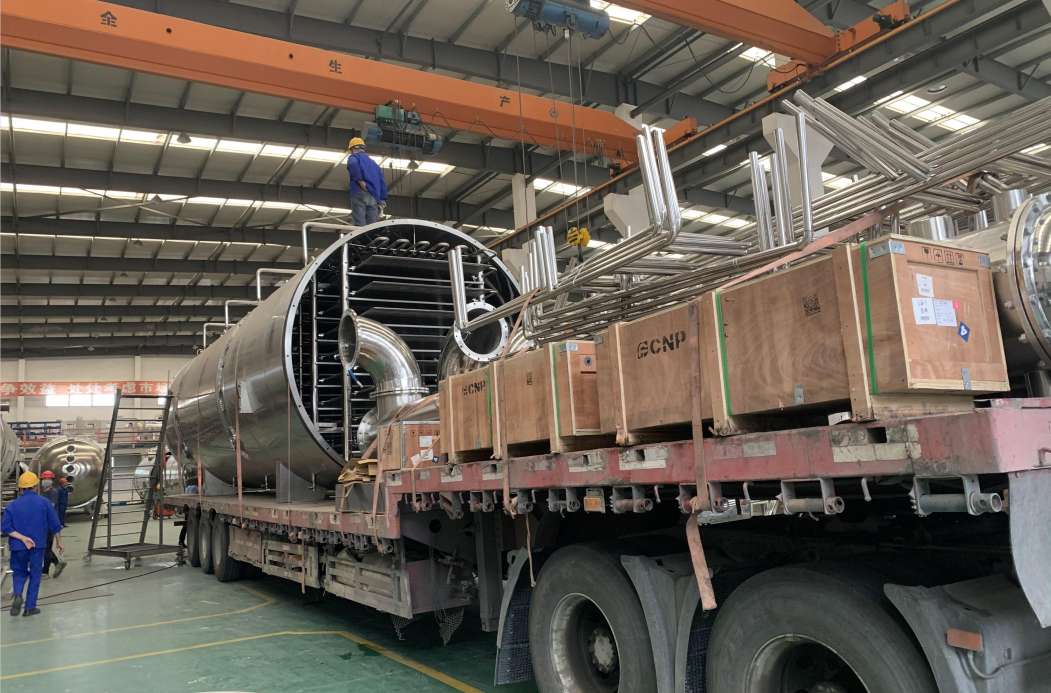 Large trucks which are full of vacuum belt dryers departed from Shanghai Minjie Machinery Company one after another, accompanied by the autumn sun, all the way west, and arrived in Huzhou, Zhejiang on the same day.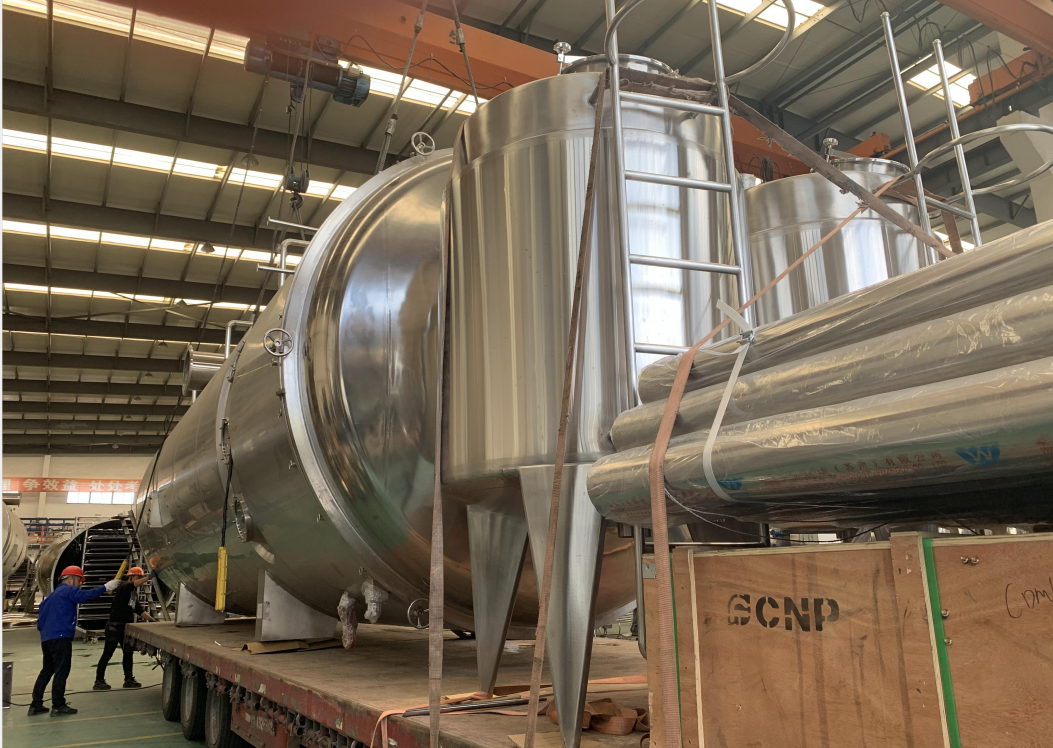 The vacuum belt dryer produced by Shanghai Minjie is a vacuum drying equipment with continuous feeding and discharging. The liquid raw materials are transported to the dryer through the feeding pump, and are evenly distributed on the conveyor belt through the distributor. The high vacuum reduces the boiling point temperature of the material. The moisture of the liquid raw material is directly sublimated into gas. The conveyor belt runs at a constant speed on the heating plate. The heat source in the heating plate can be steam, hot water or electric.  From the front end of evaporation and drying to the back end of cooling and discharge, the temperature ranges from high to low, which can be adjusted according to the characteristics of the material. The discharge end is equipped with a specific vacuum crushing device to reach finished products of different particle sizes. The dried powder can be automatically packaged by follow-up process.
The technological process of the equipment: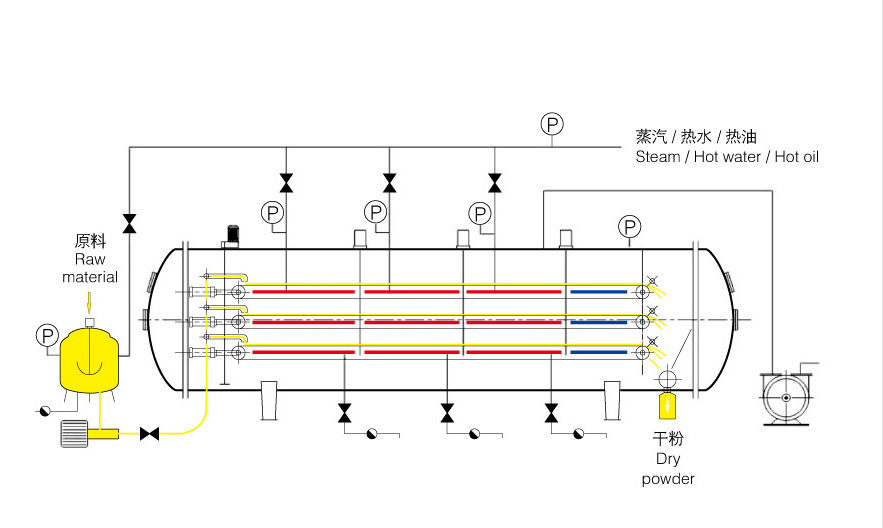 Parameters: