Recently, Shanghai Minjie's low-temperature energy-efficient evaporator evaporator was successfully installed on a truck and went to Anhui to serve the local fine chemical industry. This low-temperature evaporator is the latest sdr high-efficiency energy-saving concentrator developed by Shanghai Minjie Pharmaceutical Machinery Co., Ltd., which can be used in pharmaceutical, food, The dehydration process in chemical, biological, environmental protection and other industries is more suitable for the evaporation and concentration of organic solvents (especially flammable and explosive); it can also be used for the evaporation and concentration of aqueous solutions.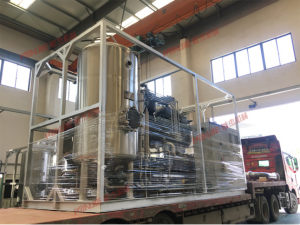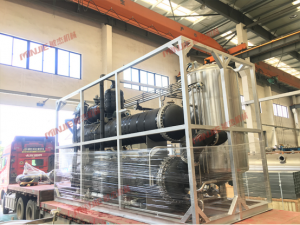 The low-temperature energy-efficient evaporator evaporator equipment is a newly advanced evaporation and concentration equipment in the industry. It only costs 50 yuan per ton of solvent to evaporate, which not only saves energy, but also saves users a great deal of energy and money. Moreover, the high-efficiency energy-saving concentrator can be heated by steam, electricity, etc., breaking the traditional limitation that only steam can be used for heating. It is an innovation and progress of evaporation and concentration equipment technology.
advantages of low temperature evaporator:
1. The evaporation of this equipment does not require steam
2, only 50 yuan per ton of solvent evaporated
3, the solvent recovery rate is above 98%
4. Fully automatic control of equipment operation
5. Meet GMP requirements
6, energy saving, environmental protection and safety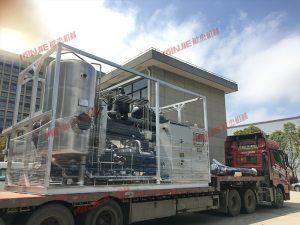 Performance comparison of energy-efficient evaporator and traditional steam evaporator
Item
Single effect Evaporator
SDR Efficient and energy-saving evaporator
Water solution
Ethanol solution
Water solution
Ethanol solution
Gas consumption(kg/h)
1200kg
750
30 (preheating material)
30 (preheating material)
Cooling water consumption (t/h)
45
70
13
13
Total power (Kw/h)
12
12
75
50
Operation cost (yuan/1000L)
350
240
90
65
Operation cost of each shift (8hours/shift)
2800
1920
720
520
Annual operating cost

(ten thousand yuan)

70
48
18
13
Go beyond today's technology and weave a better tomorrow. In this era of high-tech development, Shanghai Minjie low-temperature evaporator manufacturer is the choice of discerning people. In order to achieve the long-term strategic goal of enterprise grouping, the company relies on the twelve-character policy of "deepening reform, bold innovation, and continuous development", and strives to achieve annual sales of 500 million yuan within 5 years. Lead Minjie people on the journey of building the "Minjie Dream", strengthen their confidence, shoulder responsibilities, forge ahead, and work hard to write a new chapter in the development of the enterprise!